Alhambra Apartments
$8,000,000 Bridge Loan Request
500 Nostrand Ave, Brooklyn, NY
Scroll for more information

| | |
| --- | --- |
| Loan Amount | $8,100,000 |
| Recourse Type | Non-Recourse1 |
| Loan Purpose | Refinance |
| Closing Date | Before 12/30/2022 |
| In-Place NOI | $714,537 |
| In-Place NOI DY | 8.9% |
1 With standard bad-boy carve outs & environmental indemnities
On behalf of Anderson Associates Development Group (the "Sponsor"), Greystone & Cos., Inc. has been exclusively engaged to source proposals for the refinance of Alhambra Apartments (the "Property"), a 46-unit affordable property located in Brooklyn, NY. The Property is a landmark, 5-story, 61,380± gross square feet, walk-up, mixed-use building consisting of 46 residential units and 10 commercial units, of
which one is an office unit, and the other nine units are retail spaces. There are 22 one-bedroom units, 16 two-bedroom units, and 8 three-bedroom units. The commercial spaces span 8,827 square feet. All residential and commercial units are 100% occupied. The Sponsor
purchased the property in 1997 for $510,000. It then went through a renovation in 1998, which included replacing the roof, water boilers, updating units and common areas, as well as adding on-site security, management, and superintendent..
The Sponsor is seeking a $8.0MM loan to repay the existing debt of $7.9MM. The loan was originated 10/18/2020 by Prime Group and has a December 2023 maturity. Included in the proposed capitalization is a leasing reserve to mitigate any potential rollover from commercial tenants during the loan term. The Property has an in-place NOI of approximately $714,000, or a 8.9% debt yield.
| | | | |
| --- | --- | --- | --- |
| Sources | Total $ | Uses | Total $ |
| Debt | $8.0MM | Repay Existing Debt | $7.9MM |
| Equity | $0.53MM | Retail Leasing Reserve | $0.13MM |
|   |   | Closing Costs | $0.50MM |
| Total | $8.53MM |   | $8.53MM |
Both the Residential and Commercial components are 100% occupied. 

The Property has an 8.9% in-place NOI DY. 

The Property is located in a sought-after submarket with strong fundamentals. 

The Property was appraised for $12MM in October 2022 - a 66% as-is LTV.
For More Information Please Contact: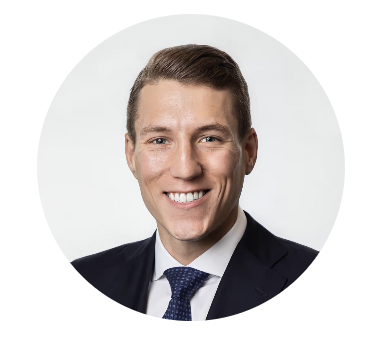 ©2022 Greystone & Co. II LLC. All rights reserved. References to the term "Greystone," refer to Greystone & Co. II LLC and/or its affiliated companies, as applicable. All loans are originated through its affiliates Greystone Servicing Company LLC (GSC) and Greystone Funding Company LLC (GFC).

Although the information contained herein has been obtained from sources deemed reliable, Greystone makes no express or implied guaranty, warranty, or representation that the information is complete or accurate. Further, any projections, opinions, assumptions, or estimates used or offered herein are for the purpose of example only and do not and cannot be deemed to represent the present or future performance of the subject property. Accordingly, Greystone recommends that you conduct your own investigation of the property in order to reach your own conclusions or opinions as to value of the property. Physical condition of the property, including without limitation the potential presence of mold, asbestos, lead based paint, and hazardous materials may affect the property, its value, and may, if present, pose health risks. The property should be independently examined by experts selected by you. Any recipient of these materials from Greystone should not and may not rely on these materials for any purpose beyond general introductory information concerning the property.

Submission of HUD application subject to (i) execution and delivery of Greystone then current form of HUD engagement letter and (ii) underwriting and qualification of the borrower and project, and timely submission of all information necessary from borrower to underwrite and process the HUD insured loan and prepare the HUD application.

152 W 57th St, Floor 60, New York, NY 10019.